Why work with SUNDEK of San Antonio?
We've been resurfacing patios at residences and commercial properties in San Antonio and the surrounding areas for more than 30 years. The products we use have been around even longer. Our professionally trained installers are dedicated to giving you a patio that meets all your requirements.
Free Analysis & Estimate
Qualities of a SUNDEK Surface
Beautiful. With so many colors, textures, and patterns to choose from, you can get a patio in any design you desire. Using stamping, we can create the look of any material you like—brick, wood, cobblestone, and more. Using staining, you can get a variety of colors.
Durable. Concrete lasts much longer than other materials. While pavers can shift and pop out of place, concrete will remain in place for many years to come. Our installers can talk to you about the right type of coating for your space so it lasts as long as possible. (We've applied concrete coatings to spaces like airport hangars and mechanic shops, so our coatings can withstand a lot!)
Easy to maintain. After applying your coating, we apply a high-quality sealer that will protect your surface for years to come. (Learn more about the importance of applying a sealer.)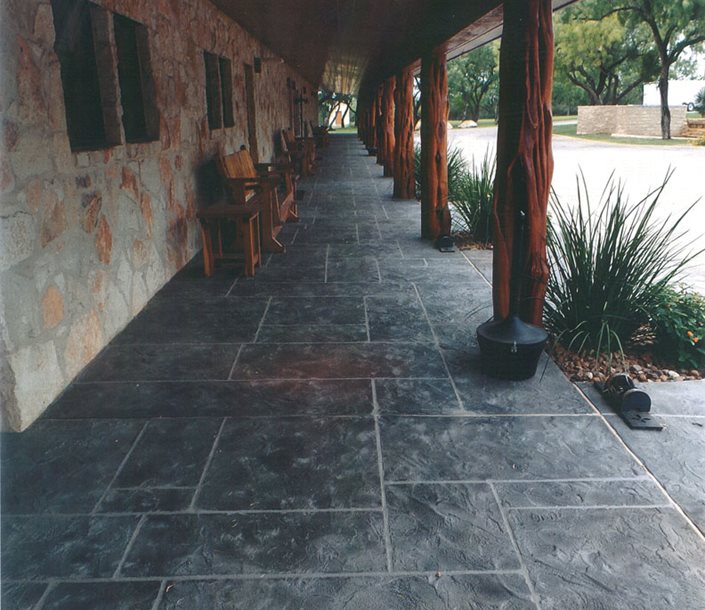 Do I have to rip out my patio and start from scratch?
No! If you work with us, you can avoid the whole mess, headache and expense that comes along with a demolition project. We can apply a coating right on top of your existing concrete surface and it'll look brand new. Learn about what impacts the cost of concrete resurfacing.
Contact Us About Your Patio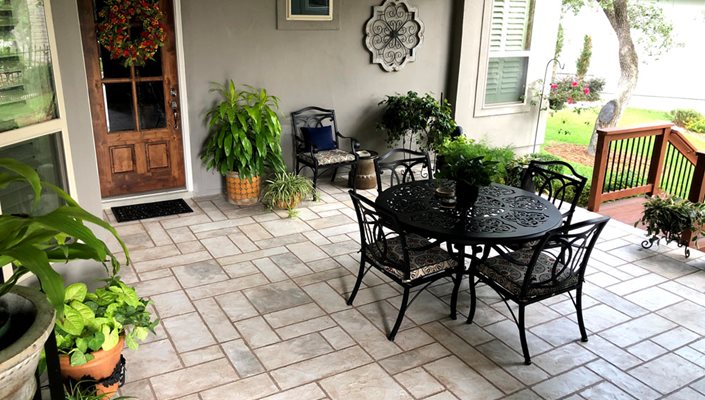 What if my existing patio is damaged?
Even if your existing surface is cracking, flaking, or spalling, we can work with it as long as the surface is viable. Concrete repair is one of our specialties. Not only will we fix the damage, we'll also look into how the damage occurred and how we can prevent it from occurring on your new surface.
Contact us to get started on your patio project!
Call us: (210) 491-0280
Email us: [email protected]
Or fill out the form on this page
We work in San Antonio and all the major cities in the area including Boerne, Bulverde, Canyon Lake, Castle Hills, Cibolo, Fair Oaks Ranch, Garden Ridge, Helotes, Hollywood Park, New Braunfels, Schertz, Shavano Park, Spring Branch, and Terrell Hills.
Free Analysis & Estimate