Residential Concrete Floors in San Antonio
Are concrete floors right for your house?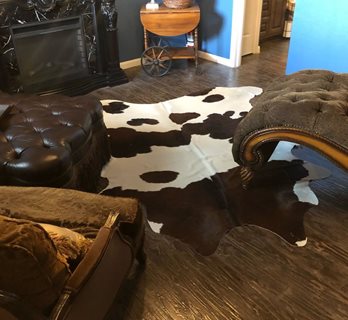 See more concrete floor pictures
For decades SUNDEK of San Antonio has installed coatings on residential concrete floors in houses throughout San Antonio and the surrounding areas.
Get a free quote
Why put concrete floors in a house?
Homeowners are discovering the many benefits of decorative concrete or epoxy coatings for floors in homes. Here are a few:
Customizable. You can customize your decorative coating to match or coordinate with the style of your home. If you're going for a rustic, country inspired look, we can create the look of wood floors stained in the appropriate color. If you're going for a more modern look, we can create sleek floors stained in just about any color you desire.
Hypoallergenic. Decorative coatings don't attract and house dust mites and other allergens, so they're a great option for people who suffer from allergies.
Easy to clean. General maintenance includes sweeping or mopping as necessary. For hard-to-clean spots, a non-abrasive commercial cleaner will do the trick.
Resistant to damage. With decorative coatings, you won't have termite problems, mold, or other damage that you often see with porous surfaces. At SUNDEK of San Antonio, we always coat our surfaces with a sealer to provide maximum protection. (Learn more about the importance of sealers here.)
Easy to wipe up spills. Since our sealers make surfaces non-porous, it makes it easy for homeowners to clean up messes—even oil spills in garages.
In what rooms can I use concrete flooring?
You can put a coating in any room with a viable concrete surface. The coating can be customized in any style you want. Here are some of the rooms we commonly install our coatings:
Bathrooms
Basements
Game rooms
Kitchens
Laundry rooms
Living rooms
How do concrete floors compare to other materials?
Decorative coatings are superior to many other flooring solutions. Compared to carpet, for example, a decorative coating won't attract dust mites. It's also easier to clean a spill off a decorative coating than it is to clean a spill off carpet. Unlike wood floors, decorative coatings won't get termites or warp over time. Tile has grout lines that need to be cleaned while coatings provide a continuous surface with no grout lines to scrub.
One major benefit that homeowners love is that if you have an unexpected leak, a durable decorative coating will fare better than just about any other flooring material.
What finishes are available for residential concrete floors?
There is really no limitation to what can be done with decorative coatings. Our systems can be customized with different colors, patterns, and textures. SUNDEK of San Antonio can even create the look of wood, tile, or any other material you like using a stamped concrete overlay. You'll get the look you love with the benefits of a durable material.
Another popular choice among homeowners is stained concrete. Staining concrete floors is a great way to add beuatiful color to an existing surface.
How long will a concrete or epoxy floor coating last in my house?
As long as you care for it properly, your decorative coating will last for decades. Proper care includes general maintenance and reapplying sealer when necessary. Your contractor will tell you how often you need to reapply sealer to maximize the life of your floor.
Contact us for a free quote on a floor for your home
Call us: (210) 491-0280
Email us: [email protected]
Or fill out the form on this page
We work in San Antonio and all the major cities in the area including Boerne, Bulverde, Canyon Lake, Castle Hills, Cibolo, Fair Oaks Ranch, Garden Ridge, Helotes, Hollywood Park, New Braunfels, Schertz, Shavano Park, Spring Branch, and Terrell Hills.