Stained Concrete Creates an Artful Park Walkway
In a city park in San Antonio, TX, SUNDEK of San Antonio stained and sealed a walkway, helping create a beautiful space for the community.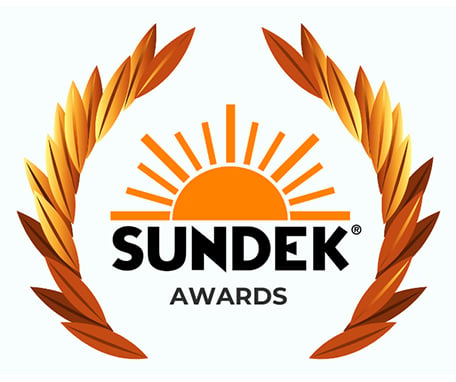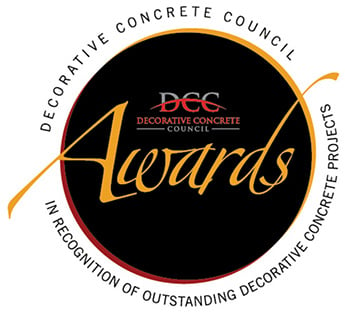 2017 DCC WOW! Award Winner
SUNDEK 2016 Gold Custom Design
The City of San Antonio and environmental artist Stacy Levy had big plans for a central walking area at Mission Concepción Sports Park in San Antonio: an art project on a large area of pavement. The ground would be designed with an intricate, swirling pattern evocative of the nearby San Antonio River. The project, named "River Return," would need high quality stains and sealers due to the high volume of foot traffic the area experiences. That's where SUNDEK of San Antonio (SOSA) came in.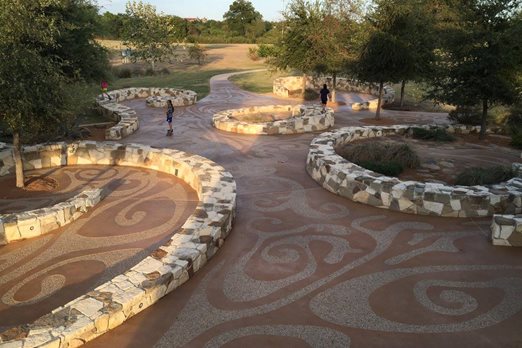 The artfully designed walkway area at Mission Concepción Sports Park in San Antonio, TX, is the result of collaboration between SUNDEK of San Antonio (staining and sealing), Stacy Levy (design), and Blazing Laser Art & Engraving (exposed aggregate).
For this project, SOSA suggested SunAcid, their acid stain that's known for natural-looking colors ranging from a subtle copper to an earthy green. SunAcid is a muriatic acid-based coloring solution that can be used on interior and exterior surfaces. Since the stain reacts with the minerals and salts in the concrete, it creates a translucent, mottled look.
Get a Free Estimate
When the stain is applied, it becomes a permanent part of the concrete slab, so it doesn't crack or peel, making it a great coloring solution for a park setting.
Both Levy and the City of San Antonio liked the proposed stain and chose the color Whiskey to give the surface a rich, natural-looking tone.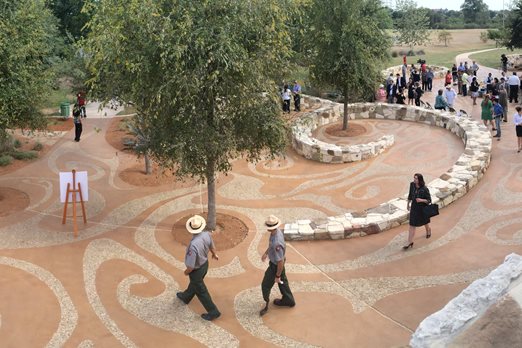 SUNDEK of San Antonio used their SunStain product in Whiskey to color the concrete.
SOSA used a sprayer to apply the stain onto the concrete surface then worked it in with a broom. After the stain application was complete, the crews neutralized the surface.
For SOSA, their next step was to seal the surface to protect it from foot traffic and contaminants—but that part would need to come later. For now, it was time for Blazing Laser Art & Engraving to complete their part of the project. First, they placed stencils on the surface to create the swirling pattern based on Levy's plans. Then, using a needle scaler, they blasted away the top layer of concrete in the appropriate places to expose the aggregate, creating the intricate design.
See another award-winning project: Resurfaced Barn Floor
Due to various circumstances out of SOSA's control, 10 months passed between the time they finished staining and when they were called back to seal the surface. When they arrived at the site, SOSA was encountered with an obstacle: the stencil had had been sitting on the surface for 10 months and basically baking in the hot sun. When crews removed it, the stencil left behind a sticky residue.
Every project comes with its hurdles, and the best contractors get creative and figure out how to overcome them. Needing to figure out a way to get the sticky residue off without creating inconsistent spots throughout the surface of the project, SOSA opted for chemical cleaners, solvents, and a pressure washer with 4,000 psi and set to work.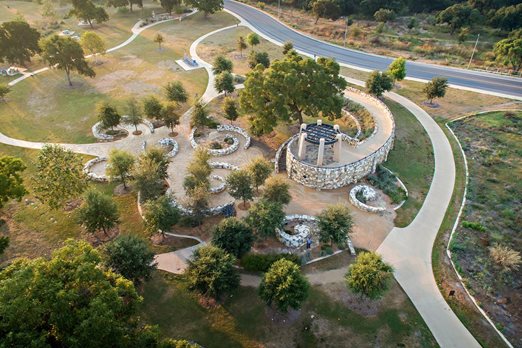 An arial view of the intricate surface.
After removing residue, SOSA began the sealing process. SUNDEK's high-quality sealers add a protective film that is hard and impact resistant, but also flexible. They protect any surface from contaminants, foot traffic, general wear and tear, and more. For this project, they used a 25% solid acrylic solvent-based sealer.
To mitigate any possible discoloration that might be amplified due to the stencil residue, SOSA tinted the first coat of sealer. In the second coat of sealer, they added aluminum oxide (a very fine sand granule) to provide some slip resistance. The concrete that SOSA had stained was poured with a broom finish which provides a little bit of traction, but for a frequently visited location such as a park, it's good to add a little extra grit to prevent slip-and-fall accidents.
Despite the setback, SOSA crews managed to creatively problem solve and draw upon their expertise to give the city what they wanted: beautifully colored concrete, integral to the park's artistic walkway experience.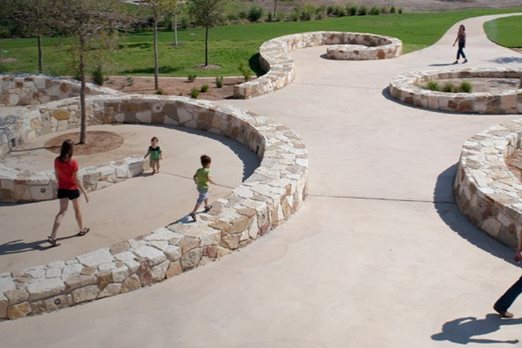 Walkways before the staining and etching was done.
If you're looking to transform your concrete into something beautiful, contact us!
Call us: (210) 491-0280
Email us: [email protected]
Or fill out the form on this page
We work in San Antonio and all the major cities in the area including Boerne, Bulverde, Canyon Lake, Castle Hills, Cibolo, Fair Oaks Ranch, Garden Ridge, Helotes, Hollywood Park, New Braunfels, Schertz, Shavano Park, Spring Branch, and Terrell Hills.