Healthcare, Schools & Churches - Concrete Coatings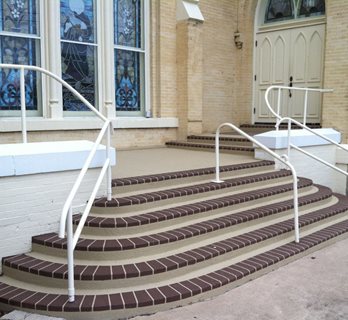 More Pictures of Healthcare, Schools & Churches
Healthcare facilities, school sites, and churches certainly have one thing in common: they all serve a lot of people. All that foot traffic inside the buildings and on the grounds outside takes a toll. At SUNDEK of San Antonio, we install high-quality coatings that can withstand decades of frequent use.
Why resurface concrete?
Our clients resurface their concrete for a variety of reasons. Most commonly, the surface is damaged, faded, or very outdated. Sometimes clients are just looking for a change. No matter the reason, resurfacing is a great option because you don't have to tear out your existing surface.
Get a free quote
When your concrete is resurfaced, that means a coating is applied directly to the top of your existing surface. Resurfacing allows you to skip messy and expensive demolition jobs while still getting the appearance of a brand new surface.
Damaged concrete
Even if your surface is damaged, it can still be resurfaced as long as it is viable. (An example of a non-viable surface would be one that has significantly deep cracks that are beyond repair.)
At SUDEK of San Antonio, we are experts in concrete repair. In addition to repairing your surface, we'll also help determine the cause of the damage so you can prevent it from happening again. We can repair the surface then resurface the entire area so you won't even be able to tell where the damage was.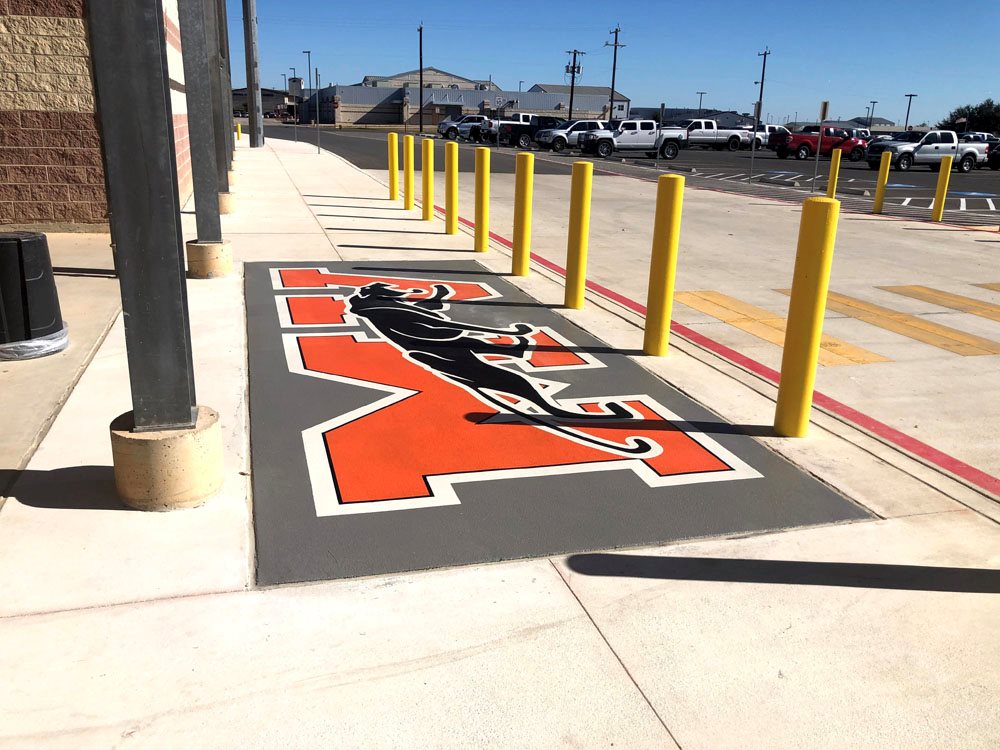 What can be resurfaced?
A decorative concrete or epoxy can go basically anywhere you have a viable surface! Here are some of the common places we resurface concrete for clients:
Congregational spaces
Couryards
Gyms
Laboratories
Locker rooms
Meeting rooms
Offices
Parking lots
Patio areas
Restrooms
Stairs
Walkways
Maintaining a SUNDEK surface
Maintenance staff are often surprised at how simple it is to maintain a decorative concrete or epoxy surface from SUNDEK.
General maintenance include sweeping or mopping the surface to keep it tidy, and using a mop, hose, or pressure washer for grime and other buildup. For stains, a non-abrasive commercial cleaner will do the trick.
Contact us to get started on your project!
Call us: (210) 491-0280
Email us: [email protected]
Or fill out the form on this page
We work in San Antonio and all the major cities in the area including Boerne, Bulverde, Canyon Lake, Castle Hills, Cibolo, Fair Oaks Ranch, Garden Ridge, Helotes, Hollywood Park, New Braunfels, Schertz, Shavano Park, Spring Branch, and Terrell Hills.