The Essentials of Garage Floor Concrete Repair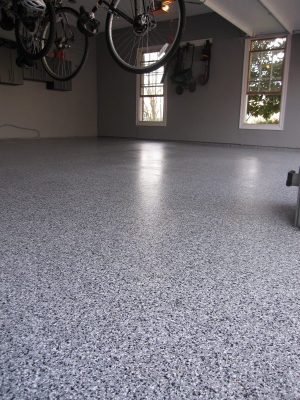 Garage Floor Repair in San Antonio, TX
Like all kinds of building materials and products, concrete has its own share of imperfections. Cracks and uneven concrete on your garage floor (or anywhere for that matter) can be an irritating sight and devalues your concrete space. And if you're tired of this and you want to increase your home value with aesthetically pleasing surfaces, one of the ideal places to begin concrete repairs is on your garage floor.
Free Analysis & Estimate
DIY fixes might seem like you're saving a lot of money, this is often a short-term fix. Your garage floor might have more severe problems (like spalling, pitting, surface cracks) that require the help of professionals in San Antonio to do the job efficiently and fast.
Common Concrete Problems
Some of the most common garage floor problems in San Antonio include the following:
Dusting – This happens when powder builds up on top of a hardened concrete slab that's often found in garage floors. A primary cause of this is the large amount of traffic that this area is often experiencing. Among others, a cement mix that had too much water or insufficient amount of cement used in a surface could also be counted as factors of dusting. This can lead to a soft concrete surface because curing did not occur. Curing is a process in which concrete is protected from varying temperature ranges.
Spalling

– Also known as scaling, is another common concrete garage floor problem in San Antonio. Cosmetic problems are caused by this at a minor occurrence. When it happens on a larger scale, it may cause damage to the structure or foundation of your concrete floor. This problem can be easily spotted because of the flaky and rough surface that it creates. If this is not addressed right away, it can cause slabs of concrete to separate from each other, creating a serious damage to your home or garage.
Cracking – This is another common and unsightly garage floor problem. Cracks range from minor, hairline fractures to wide and large problematic gaps. This is caused by various reasons such as excess water in the concrete mix, rapid drying, improper concrete strength poured on the job and lack of control joints when poured.
If you are experiencing these problems right now, we at Sundek of San Antonio offer the highest quality concrete services which include concrete repair and other decorative concrete applications that can prolong the lifespan of your concrete space and adds durability, lessening the probability of these problems from ever happening.
Free Analysis & Estimate